INNOVATION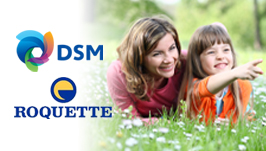 Market Leaders Joining Forces to Commercialize Bio-based Succinic Acid
Reverdia, a joint venture between DSM and Roquette, is dedicated to becoming the global leader in the production, commercialization and market development of sustainable succinic acid, Biosuccinium.
Reverdia is a proud member of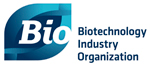 Biosuccinium™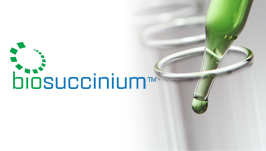 A Green Chemical Building Block Making Sustainable Products a Reality
Biosuccinium™ succinic acid is a green chemical building block that enables customers to develop superior sustainable products.
Our product is the first non-fossil feedstock derived chemical building block that allows customers in the chemical industry to choose a bio-based alternative with a lower eco-footprint for a broad range of applications, from packaging to footwear.
Recent news
Reverdia Urmonderbaan 20H 6167 RD Geleen The Netherlands email info@reverdia.com January 6, 2014 Reverdia announced today that Marcel...

9-15 December 2013 | ICIS Chemical Business Researchers at the University of Utrecht have shown that a low-pH...

非常荣幸与您在PU China的展会上见面洽谈!同时非常感谢您对我公司产品:生物基丁二酸Biosuccinium™的兴趣!如您需要更多关于研发生产生物基产品方面的信息,请访问我公司的网站:reverdia.com  或者发邮件至 info@reverdia.com. 让我们一起努力让我们的地球变得更好!...
Read more news
Upcoming Events
8 April 2014 - 10 April 2014 (All Day)

8 April 2014 - 10 April 2014 (All Day)

23 April 2014 - 26 April 2014 (All Day)