Reverdia | Urmonderbaan 20H | 6167 RD Geleen | The Netherlands | email [email protected]
Helm AG | Nordkanalstrasse 28 | D – 20097 Hamburg | Germany | email [email protected]
October 16, 2012
Reverdia, a joint venture between DSM and Roquette, and Helm have signed an agreement for the European distribution and joint market development of Reverdia's Biosuccinium™ sustainable succinic acid. The partnership will build on Helm's strong position in Europe as a marketing enterprise and distributor for a wide portfolio of chemical products, and Reverdia's emerging leadership position for the commercialization of renewable succinic acid.
Biosuccinium™ sustainable succinic acid is a new renewable raw material, derived from non-fossil feedstock and produced with unique and proprietary yeast-based fermentation technology resulting in the production of bio-based succinic acid with best-in-class quality, economics and environmental footprint. The technology has been proven in the 300 tons demo plant in Lestrem, France, that has been operational since early 2010.
Reverdia will be the first in the world to have a large scale facility for the commercial production of bio-based succinic acid, which is currently being completed in Cassano Spinola, Italy. The plant is scheduled to be operational by the end of 2012.
Biosuccinium™ offers quality, economic and environmental benefits for a broad range of markets and applications. These include coolants, surfactants, adhesives, corrosion inhibitors, lubricants, photo development fluids, herbicides, soldering pastes, runway deicers, polyurethanes, coating resins, phthalate-free plasticizers, polybutylene succinate (PBS) and many others. Materials and products based on Biosuccinium™ are (partly) renewable, using fewer of the earth's limited fossil resources, whilst delivering a reduction in greenhouse gas emissions. For example, Biosuccinium™ sustainable succinic acid has a reduced carbon footprint compared to fossil-based adipic acid, a conventional chemical used in many of the mentioned target segments: it can generate an improvement of about 90%.
Jo Kockelkoren, Commercial Director of Reverdia, commented: "Our partnership with Helm will deliver expanded market development capacity for Reverdia in Europe. Helm is an experienced distributor and strong marketing company. We are pleased with Helm's active support to bring Biosuccinium™ to many more interested direct and indirect customers."
Christina Wienholz, Senior Excecutive Manager of Helm, commented: "With its highly sophisticated production process, Reverdia is a very important partner as we set out to offer our customers top-of-class products. Biosuccinium™ is a great new addition to our portfolio of renewable chemicals and our di-acids such as sebacic, azelaic and adipic acid. We see a growing market need for bio-based chemicals with an improved environmental footprint. Biosuccinium™ helps us to deliver on these emerging customer needs. Biosuccinium™ does not only offer an alternative to petrochemical succinic acid, but also for other fossilbased acids like adipic acid, so the market potential is huge.
Helm AG
As a multi-functional distribution organisation for chemicals, active pharmaceutical ingredients and fertilizers, HELM AG – a family-owned Hamburg-based marketing and distribution enterprise in the chemical sector with a rich, more than 110-year tradition – is one of the world's leading marketing companies operating independently from large conglomerates in this field.
HELM AG provides designated know how of marketing experts and professional logistics services especially in the distribution sector. For more information please refer to www.helmag.com.
Reverdia – powered by DSM + Roquette
Reverdia is a joint venture between Royal DSM, the global Life Sciences and Materials Sciences company, and Roquette Frères, the global starch and starch-derivatives company.
Reverdia is dedicated to be the global leader in the market for sustainable succinic acid, focusing on market development by establishing partnerships with direct and indirect customers, building on customer needs and Reverdia strengths.
Combining the knowledge and experience of DSM and Roquette, Reverdia produces and sells Biosuccinium™, the Company's registered brand of bio-based succinic acid. Biosuccinium™, which is produced using a unique and proprietary low pH yeast technology, enables customers to produce bio-based, high-quality performance materials while at the same time substantially improving their environmental footprint.
More information can be found at www.reverdia.com.
For more information:
Reverdia
Marieke Smidt
Marketing Manager
tel.: +31 (0) 6 5318 5264
e-mail: [email protected]
Biosuccinium™ offers benefits for a broad range of markets and applications, such as lubricants.
(Photo: Helm: REVPR002)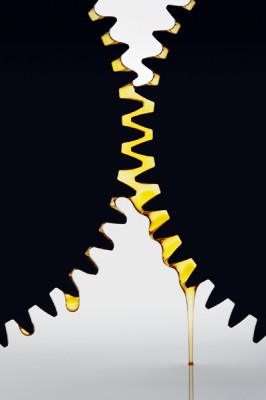 This press release and relevant photography can be downloaded from www.PressReleaseFinder.com
Alternatively for very high resolution pictures please contact Anouk Luykx,
([email protected], +31 164 317 017).
Forward-looking statements
This press release may contain forward-looking statements with respect to Reverdia's future (financial) performance and position. Such statements are based on current expectations, estimates and projections of Reverdia and information currently available to the company. Reverdia cautions readers that such statements involve certain risks and uncertainties that are difficult to predict and therefore it should be understood that many factors can cause actual performance and position to differ materially from these statements. Reverdia has no obligation to update the statements contained in this press release, unless required by law. The English language version of the press release is leading.
Reverdia | Urmonderbaan 20H | 6167 RD Geleen | The Netherlands | email [email protected]
Helm AG | Nordkanalstrasse 28 | D – 20097 Hamburg | Germany | email [email protected]
 Oktober 16, 2012
Reverdia und Helm beginnen Distributions- und Marketingzusammenarbeit bei Biosuccinium™ in Europa
Reverdia, ein Joint Venture zwischen DSM und Roquette, und Helm haben einen Kooperationsvertrag über die Vermarktung und Distribution der von Reverdia produzierten, Biosuccinium™ biobasierten Bernsteinsäure in Europa unterzeichnet. Die starke Marktposition von Helm als Marketing-und Distributionsunternehmen mit einem breiten Portfolio an Chemikalien, sowie Reverdia's aufstrebende Führungsrolle im Bereich der Vermarktung biobasierter Bernsteinsäure bilden die Grundlage für die Kooperation.
Biosuccinium™, nachhaltig produzierte Bernsteinsäure, ist ein erneuerbares Produkt, welches aus nichtfossilen Rohstoffen gewonnen wird. Das einzigartige, geschützte Produktionsverfahren durch Fermentation von Hefe führt zu erstklassiger Qualität, Wirtschaftlichkeit und Reduzierung des CO2-Fußabdrucks. Das Verfahren hat sich bewährt auf einer Demoanlage in Lestrem, Frankreich mit einer Kapazität von 300 Tonnen/Jahr. Die Demoanlage produziert seit Anfang 2010.
Ende 2012 wird Reverdia die Produktion in Cassano Spinola, Italien aufnehmen. Damit ist Reverdia das erste Unternehmen weltweit, welches eine Großanlage für die kommerzielle Produktion biobasierter Bernsteinsäure fährt
Biosuccinium™ bietet qualitative, wirtschaftliche und ökologische Vorteile für ein weites Spektrum an Anwendungen und Märkten. Dieses sind z.B. Kühlmittel, Tenside, Klebstoffe, Korrosionsschutzmittel, Schmiermittel, Filmentwicklungsflüssigkeiten, Herbizide, Lötpasten, Enteisungsmittel für Start- und Landebahnen, Polyurethane, Lackharze, phthalatfreie Weichmacher, Polybutylsuccinat (PBS) und weitere. Produkte aus Biosuccinium™ sind (zum Teil) erneuerbar und reduzieren den Treibhauseffekt durch geringere Emissionen. Zudem werden die begrenzt verfügbaren fossilen Ressourcen weniger beansprucht. Im Vergleich zur erdölbasierten Adipinsäure, die vielfach in den genannten Anwendungen eingesetzt wird, hat Biosuccinium™ einen geringeren CO2-Fußabdruck. Durch Biosuccinium™ kann eine Reduzierung von bis zu 90% der Emissionen erzielt werden.
"Durch die Partnerschaft mit Helm eröffnen sich für Reverdia weitere Marktentwicklungspotentiale in Europa. Helm ist ein erfahrenes Distributions- und starkes Marketing-Unternehmen. Wir freuen uns, dass wir dank der Vertriebsstärke und Marktpräsenz von Helm viel mehr interessierte Verbraucher erreichen können", sagte Jo Kockelkoren, Commercial Director von Reverdia.
"Wir möchten unsere Kunden mit 'top of the class'-Produkten bedienen. Reverdia ist mit seinem einzigartigen Produktionsprozess ein erstklassiger Partner. Biosuccinium™ ist eine großartige Ergänzung zu unserem Produktportfolio von erneuerbaren Chemikalien und Dicarbonsäuren, wie Sebazinsäure, Azelainsäure und Adipinsäure. Wir sehen eine zunehmende Nachfrage für biobasierte Chemikalien mit einem verbesserten ökologischen Fußabdruck. Biosuccinium™ unterstützt uns, dieser Nachfrage nachzukommen. Biosuccinium™ ist nicht nur eine echte Alternative zur petrochemischen Bernsteinsäure, sondern auch für erdölbasierte Adipinsäure. Das Marktpotential ist ausserordentlich", sagte Christina Wienholz, Senior Executive Manager von Helm.
Helm AG
Die HELM AG, ein Hamburger Marketing- und Distributionsunternehmen der Chemie in Familienbesitz mit über 100jähriger Tradition, gehört als multifunktionale Vertriebsorganisation für Chemikalien, pharmazeutische Wirkstoffe und Düngemittel weltweit zu den führenden konzernunabhängigen Marketing-Unternehmen in diesem Bereich.
Mit professioneller Logistik und dem Know-how ausgewiesener Produktexperten bedient die HELM AG verschiedene Märkte in Gesamt-Europa. Weitere Informationen sind zu finden unter: www.helmag.com
Reverdia – powered by DSM + Roquette
Reverdia ist ein Joint Venture zwischen Royal DSM, dem globalen Life Sciences und Material Sciences Unternehmen, sowie Roquette Frères, einem global operierenden Stärke- und Stärke-Derivate-Produzenten.
Reverdia strebt die Weltmarktführung in der Vermarktung und Produktion von biobasierter Bernsteinsäure an. Der Fokus liegt auf der Marktentwicklung, welche durch Bildung von Partnerschaften mit direkten und indirekten Kunden bestehen und auf Kundenbedürfnissen sowie Reverdia's Stärken aufbauen soll.
Das Know-How und die Erfahrung von DSM und Roquette ermöglichen Reverdia die Produktion und Vermarktung von Biosuccinium™ (die registrierte Marke für biobasierte Bernsteinsäure). Durch Biosuccinium™, das durch ein einzigartiges und geschütztes Produktionsverfahren mit niedrigem pH-Wert und Hefebakterien produziert wird, haben die Kunden die Möglichkeit, biobasierte und erstklassige Materialien herzustellen, die gleichzeitig den ökologischen Fußabdruck beträchtlich verbessern.
Für weitere Informationen: www.reverdia.com.
Zukunftsgerichtete Aussagen
Diese Pressemitteilung kann zukunftsgerichtete Aussagen im Hinblick auf die künftige (finanzielle) Leistung und Position von Reverdia enthalten. Solche Aussagen beruhen auf den aktuellen Erwartungen, Schätzungen und Prognosen von Reverdia sowie den des Unternehmens derzeit zur Verfügung stehenden Informationen. Das Unternehmen weist den Leser darauf hin, dass solche Aussagen gewisse Risiken und Ungewissheiten beinhalten, welche nur schwer zu vorhersagen sind; daher weisen wir darauf hin, dass zahlreiche Faktoren dazu beitragen können, dass die tatsächliche Leistung und Position von diesen Aussagen erheblich abweichen können. Reverdia ist in keiner Weise verpflichtet, die in dieser Pressemitteilung enthaltenen Aussagen zu aktualisieren, es sei denn dieses ist gesetzlich vorgeschrieben. Die englischsprachige Version der Pressemitteilung ist die maßgebliche Version.
For more information:
Reverdia
Marieke Smidt
Marketing Manager
tel.: +31 (0) 6 5318 5264
e-mail: [email protected]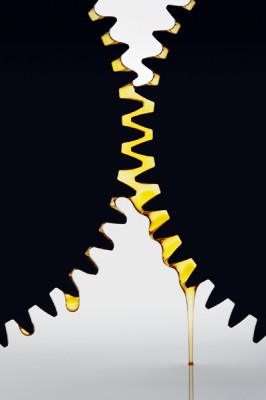 Biosuccinium™ bietet Vorteile für ein weites Spektrum an Anwendungen und Märkten, sowie z.B. Schmiermittel.
(Foto: Helm: REVPR002)
Die Pressemitteilung und Fotos zum Thema können Sie von www.PressReleaseFinder.com herunterladen.
Kontakt für besonders hoch auflösende Bilder: Anouk Luykx ([email protected], +31 164 317 017).