INNOVATION
Market Leaders Joining Forces to Commercialize Bio-based Succinic Acid
Reverdia, a joint venture between DSM and Roquette, is dedicated to becoming the global leader in the production, commercialization and market development of sustainable succinic acid, Biosuccinium.
Reverdia is a proud member of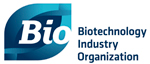 Biosuccinium™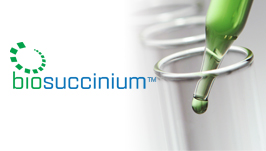 A Green Chemical Building Block Making Sustainable Products a Reality
Biosuccinium™ succinic acid is a green chemical building block that enables customers to develop superior sustainable products.
Our product is the first non-fossil feedstock derived chemical building block that allows customers in the chemical industry to choose a bio-based alternative with a lower eco-footprint for a broad range of applications, from packaging to footwear.
Recent news
It was a pleasure to meet you during the ECS in Nuremberg. Thank you for stopping by our...

Bio-based chemicals Award Recognizes Reverdia's Innovative Approach within the Bio-based Chemicals Sector. (March 13th, 2013) Geleen – Reverdia...

DSM, one of the partners in the Reverdia joint venture, granted the DSM Research Award to the project...
Read more news
Upcoming Events
7 May 2013 - 8 May 2013 (All Day)

16 June 2013 - 19 June 2013 (All Day)